Project Details
City of Manassas Fire and Rescue Station #21 is a 28,839 sq ft state-of-the-art fire and rescue facility. Construction on this facility began in 2019 with a ribbon-cutting ceremony officially opening the station in May of 2021. The design team engaged the community from the start of site selection through the completion of construction to help yield a design that would immediately become an integral part of the community. It's the first new fire station in Manassas in more than 50 years. The facility includes specific volunteer offices, a training classroom, training tower, extrication pad, self-contained breathing apparatus services, and a return to station protocol personal decontamination vestibule. Two fire poles, often only seen in historical fire houses, help to reduce response time and possible firefighter injury when responding from the second floor. For this project, Potomac Valley Brick supplied a Rubigo Red Velour Modular Face Brick and a Nutmeg Velour Modular Face Brick from The Belden Brick Company. We also supplied mortar from Workrite, a division of York Building Products.
Builder:
Kenbridge Construction
Architect:
Samaha Associates, PC
Masonry Contractors:
Blue Ridge Masonry
Products:
Brick, Cement & Mortar
Manufacturers:
The Belden Brick Company, Workrite
Back to Portfolio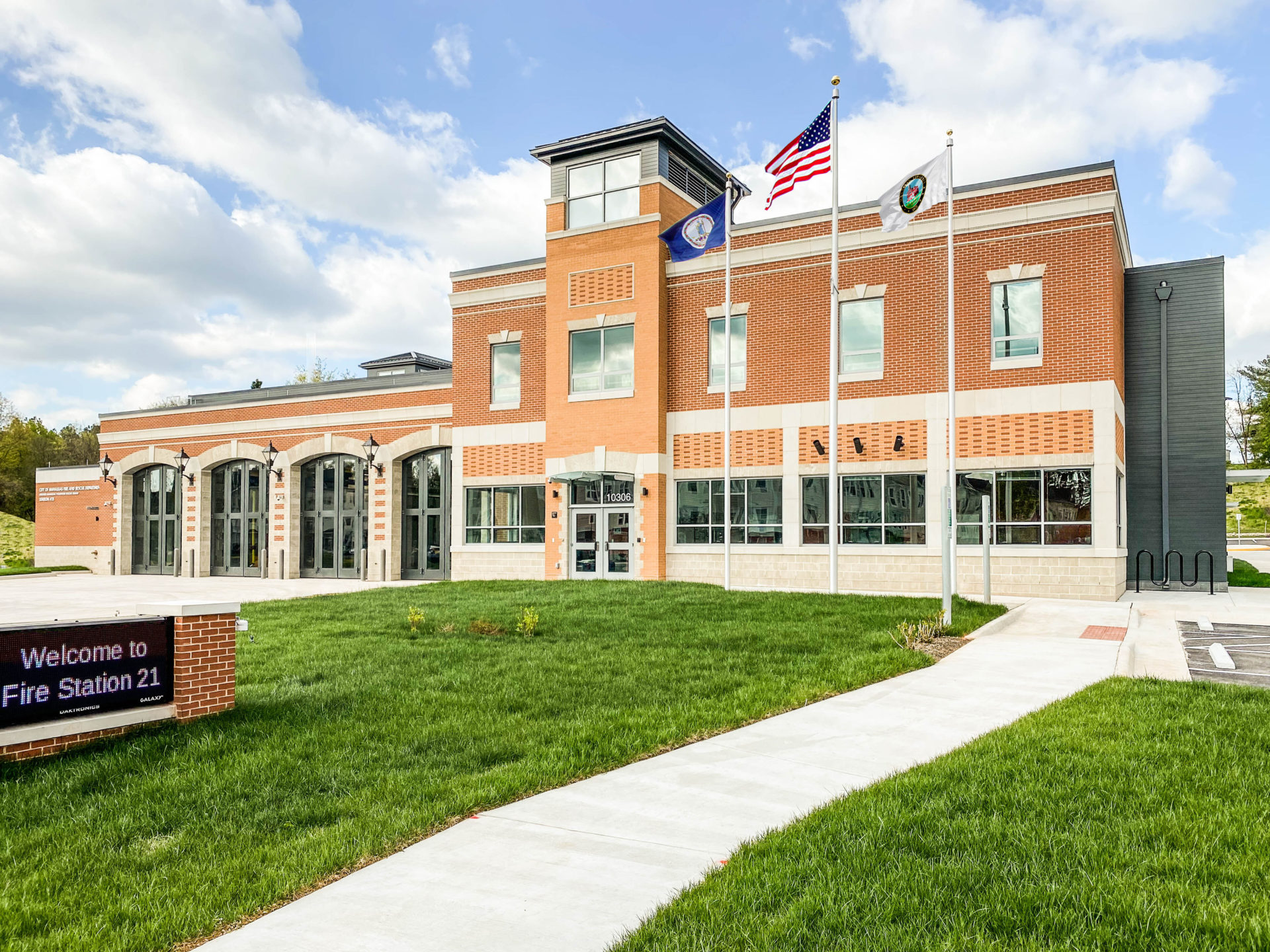 Fun Fact
The new station provides a landmark civic building and extends the vernacular and visual context of the City's historic core, providing a sense of belonging befitting the city's slogan of "Historic Heart. Modern Beat."
Back to Portfolio
Need Help? Contact PVB Today!