Project Details
In 2007, the Hine Junior High School closed and presented a rare development opportunity on Capitol Hill. This made way for a new mixed-use development that included a 156,000-square-foot office building, 162 apartment residences, 60,000 square feet of shops, boutiques and restaurants with an emphasis on locally owned retail, as well as underground parking spaces.

Potomac Valley Brick supplied a wide variety of brick types for The Hine Project from The Belden Brick Company, Endicott, Carolina Ceramics and Meridian Brick. We were honored to receive the 2018 Best in Class award from the Brick Industry Association in the category of Residential/Multi-Family for our work on this project. This award recognizes projects that feature clay brick as the primary building material in an innovative, unusual and aesthetically appealing design.

Contact PVB
Architect:
Esocoff Associates + Weinstein Studio, Gensler
Masonry Contractors:
Diverse Masonry Corporation
Manufacturers:
The Belden Brick Company, Endicott, Carolina Ceramics, Meridian Brick
Back to Portfolio
Fun Fact
This project won the 2018 Best in Class Award in the Brick Industry Association's Brick in Architecture Awards in the category of Residential/Multi-Family.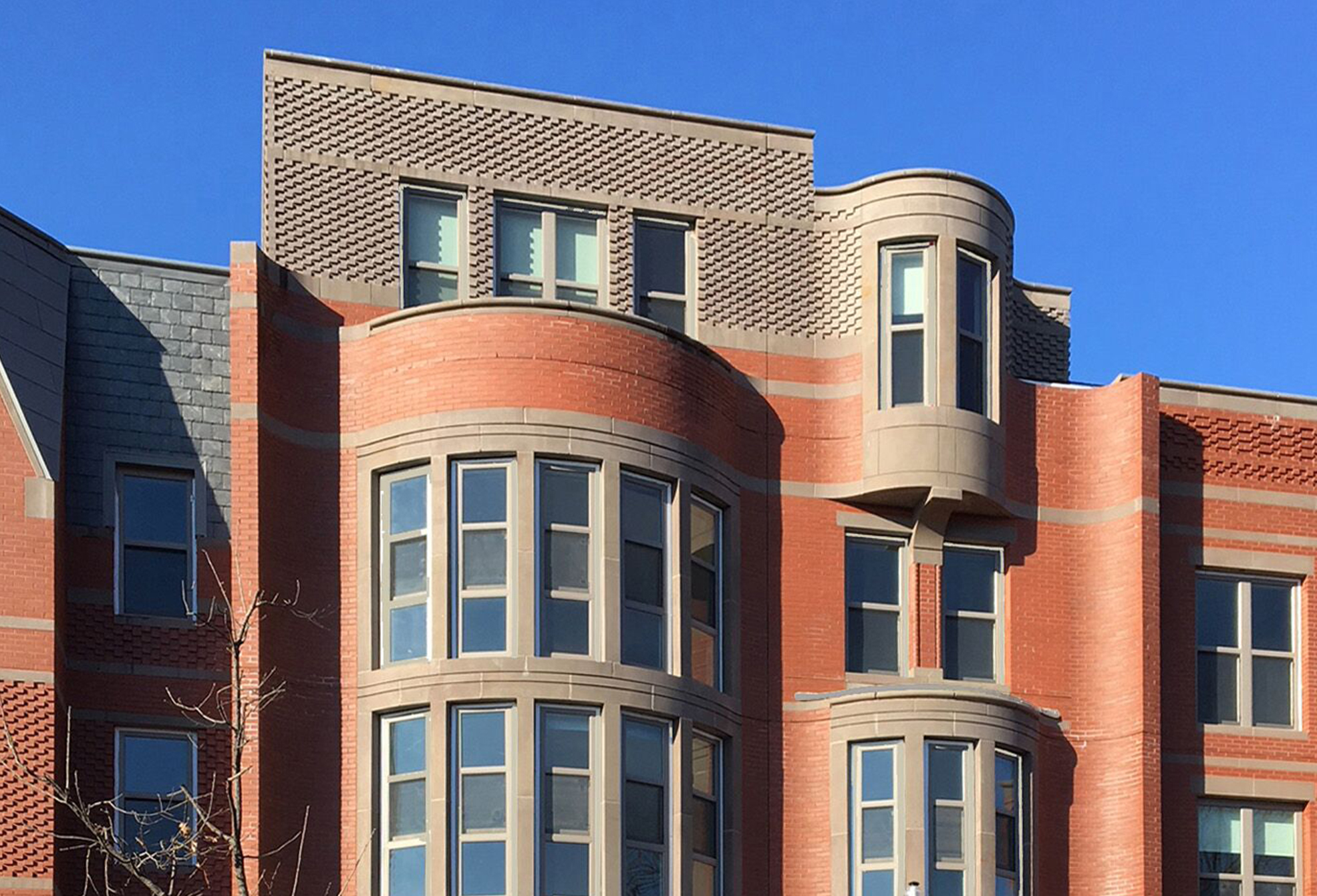 Back to Portfolio
Need Help? Contact PVB Today!